In recent years, there has been much made about "Certified" used vehicles as opposed to just a regular used vehicle.  No doubt you may have wondered if there was any value behind the hype.  So, I thought our visit this month would focus in on what the term means relative to used cars and trucks and if it can be a valid option for you when vehicle shopping.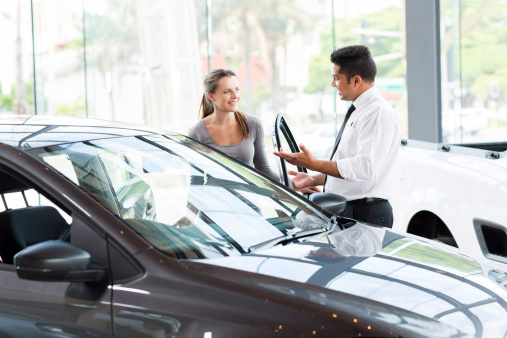 What a Certified Vehicle is – Typically a one to three year old used vehicle that has meets certain mileage and wear requirements and has passed a complete inspection of vehicle components and equipment – usually according to a checklist mandated by the specific vehicle's manufacturer.  This inspection is usually done at the service department of the local new car dealer for that make.   Those vehicles that meet the guidelines and pass the inspection receive the "Certified" designation.   Typically, you can only find such Certified used vehicles at the used car lot of the specific new car dealer.  For example, Certified used Toyotas at a Toyota lot, Chevrolets at a Chevrolet dealer and so on.
Advantages of a Certified Vehicle – Certified vehicles receive an extended factory warranty which is good at any dealer of that make – across the country.  It's an added piece of mind that eliminates the hassles of a dealer-specific warranty.   Because the vehicle has been completely checked out via a national standard set by the manufacturer, there is additional assurance that your new used vehicle will give you years of dependable service from day one.
Disadvantages of a Certified Vehicle – Typically you can expect to spend $1,200 more for a Certified Vehicle over a normal used vehicle of the same model, year and mileage.  With original basic new vehicle warranties lasting upto five-years and powertrain warranties (engine, transmission and associated components) lasting upto ten years/100,000 miles, is the extra cost of a Certified Vehicle worth it?  This is not to say that a used vehicle sold by a reputable dealer without the designation would be any less reliable and dependable.
More to Consider – If your budget demands consideration of an older vehicle purchase – say more than five-years old – you will most likely NOT have the choice of a Certified vehicle.  As a used vehicle ages, there are many more variables of wear and tear, condition and mileage – that would exclude a vehicle from meeting the criteria to be Certified.  Also, your local independent used car dealer (a used car lot without a new vehicle manufacturer affiliation), CANNOT offer you a Certified used vehicle with all the advantages and piece of mind as the used car department of your local new car dealership.
Notable Exception – To the independent used car dealer and the lack of a Certified Vehicle program – CarMax.  This is a national used car company that seeks to replicate the new vehicle experience – but with used vehicles from a variety of manufacturers.  They do by design subject vehicles they sell to an inspection process similar to the new vehicle manufacturers.  However the warranty is backed by them, not the original manufacturer.  While they are in fact nationwide, they don't have the number of locations like the average American new vehicle manufacturer.