Hello NFL fans! We're back! Bringing you matchup number three of playoff weekend number one. Our staff has scowered the Internet for interesting, fun, and crazy NFL fan rides for our playoff participants. Each week, we will bring you the matchups that correspond with that week's playoff contests. The final matchup of NFL Wildcard Playoff weekend brings us the Philadelphia Eagles and the Chicago Bears. And, man, oh, man, did we find some incredible fan cars owned by real fans.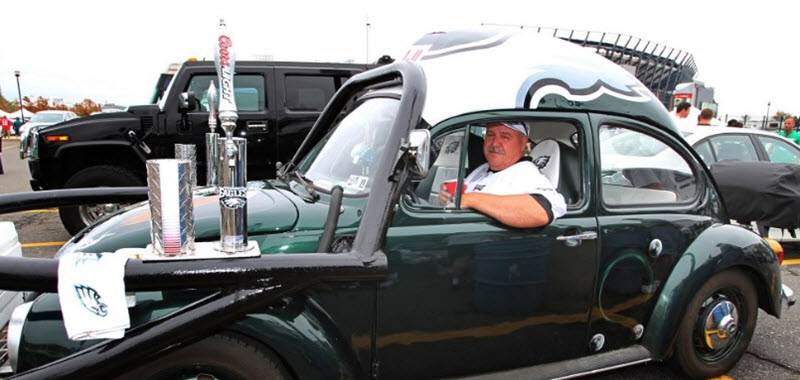 VS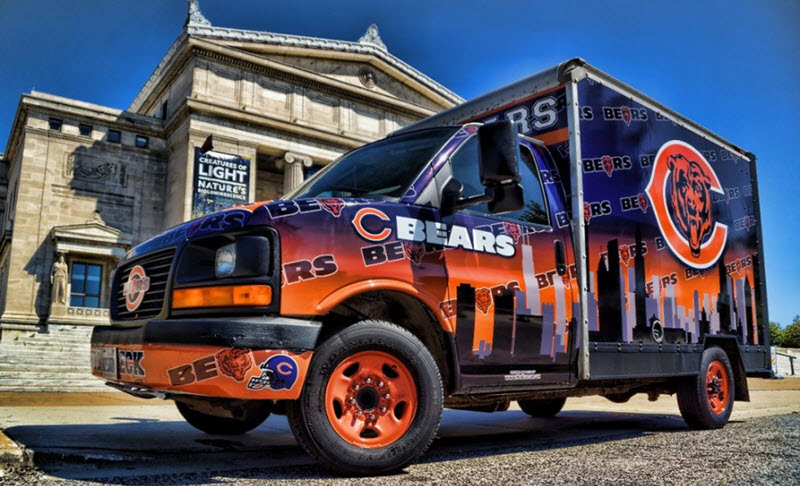 This matchup features two very modified and interesting rides; both tailgating vehicles, but very different from each other.  First we have the Eagles with a highly customized early 70s VW Bug. This highly stylized vehicle features an Eagle helmet as a roof and front bumper.  The roof/helmet featuring the iconic Eagles wings featured on the players actual helmets. What makes this car really unique is that it includes two kegs complete with  beer taps mounted on the helmet's facemask. Inside, the vehicle features leather tufted seats with the Eagle head logo stitched into the headrests. This tiny car packs a really big punch. I'm not going to lie, I kinda dig it!
However, the Bears (da bears) counter with an extremely unique tailgating vehicle of their own, a Ford panel van that has been tuned up to the nth degree. I'm not even sure where to start (for sure, follow the link below to see multiple photos of this vehicle, inside and out).  Orange wheels. Massive Bears "C" with the Bear in the middle on this sides. Monsters of Midway graphic on the back door. GSH initials to honor the legendary George Halas featured across the top of the hood. The Chicago skyline painted on the sides and back of the van. A massive 55″ HDTV mounted in a custom cabinet in the back of the vehicle with many, many more custom touches inside. I could go on, and on, but really, go check out the photo source for more photos.  The interior of the back of this van is simply incredible (navy suede walls with an orange suede ceiling and orange and blue checkerboard floor). Dude, check it out.
The Eagles VW helmet gets a couple of TDs for originality, and a two point conversion for the beer taps.  But the Bears get touchdown after touchdown after touchdown for all of the various customizations for this panel van.  I have it 49-15 with the Bears pulling away early.  The actual game should be much, much closer, but I'm thinking the same end result – Bears win. I'm open to have my mind changed. What do you think?
Cars for sale in Philadelphia, PA