Continuing our series featuring concept vehicles, this week we are highlighting all electric concept cars that were rolled out this past week at the 2019 Geneva International Motor Show which ends Sunday. And, let me tell you, there are some pretty cool little cars being showcased there.
Citroën Ami One Concept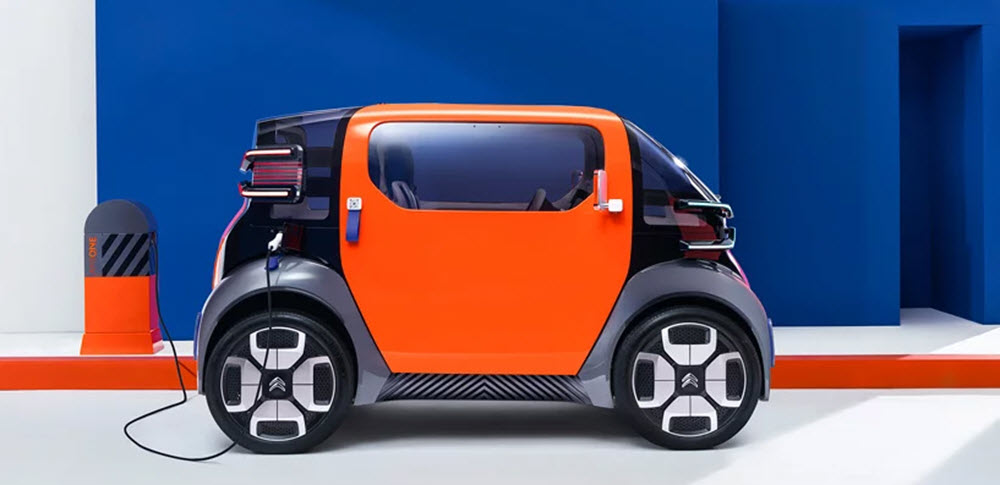 Two words.  How cute! Am I right?  March of 2019 marks the 100th anniversary of Citroën. To celebrate, they are introducing the all electric Ami One Concept at this month's Geneva International Auto Show.  Now, this little ecar for two is no performance beast.  Featuring a top speed of only 28 MPH and a range of only 62 miles, it's actually a little lame.  The idea is to use the Ami One in place of public transportation like buses and other low-powered transports like bikes and scooters. Cute, for sure, but wouldn't a golf cart do about the same job.  Nevertheless, it makes our list as an interesting all electric concept. I don't really see this baby making production. Do you?
AUDI Q4 e-tron concept
OK, now we're talking. Audi, no stranger to the electric vehicle, rolls out this all electric mid-sized SUV during the Geneva show, and it's got a lot going on. With 2 electric motors generating all wheel drive, this SUV is not lacking in performance. With a 0-60 in 6.2 seconds, a top speed of 112 MPH and a range of  279 miles, this SUV is practical and dynamic. Here's the feature that puts the concept into this ready-to-build machine: the paint reflects short-wave fraction of sunlight, reducing heat on the surface of the vehicle, and thus the interior, which allows less energy to be used to cool the car. Yep, that's pretty dang cool.
Pininfarina Battista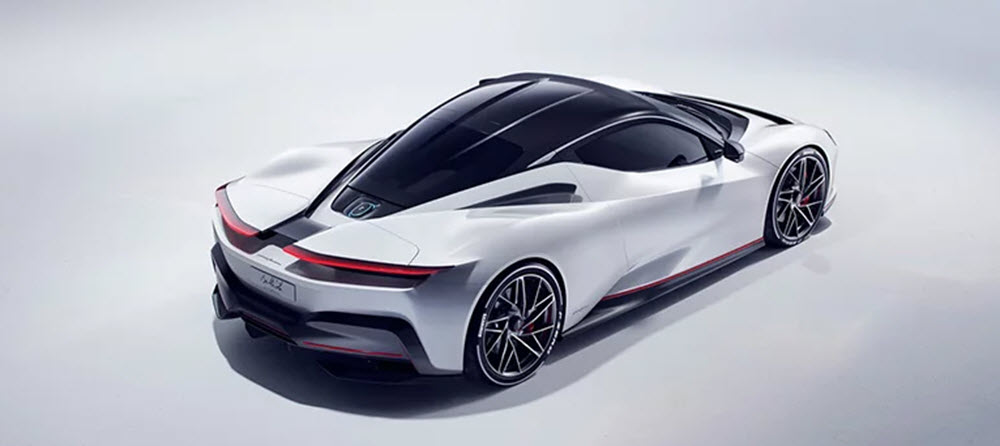 Oh. My. Goodness! Are you kidding me? Pininfarina was founded in 1928 and is Italy's most famous automotive design company. And, now, they have finally gotten around to building their own vehicle for the very first time. Named for the founder of Pininfarina, Battista Pininfarina, the Pininfarina Battista is the most powerful road legal car to EVER come out of Italy. With 1900 horsepower (not a typo, people, 1900 bhp), this super, nay, hypercar hits a top speed of 217 MPH, 0-62 MPH is LESS THAN 2 seconds, and 186 MPH in less than 12 seconds. Yikes! Not only does this baby scream like a scalded ape, she is a beauty, as well.  You can tell this company knows how to design a car. This is one hell of an automotive debut.
Polestar 2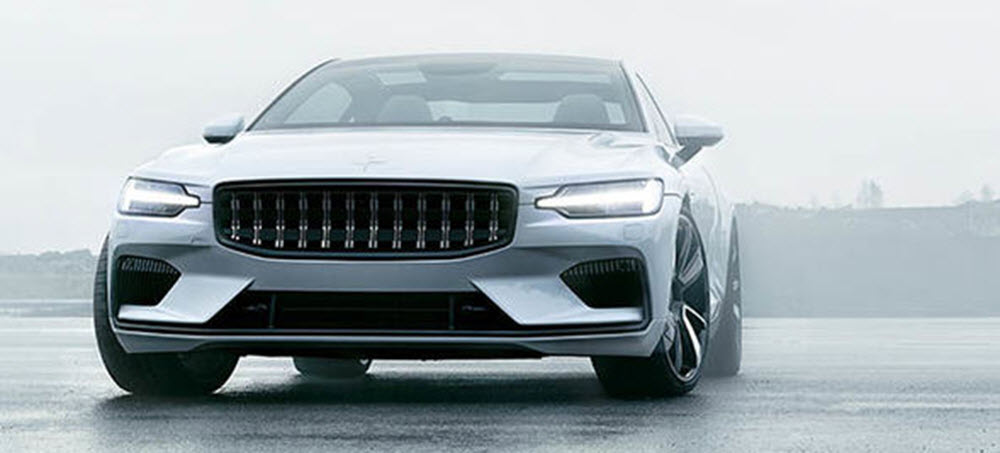 And the hits keep coming. Volvo's electric performance brand is showcasing their next generation of all electric motoring at the Geneva Motor Show and rolling out the Polestar 2. The Polestar 2 (I'm thinking a better brand/name would go along way. I mean, Polestar? What the heck is that?) is a 4 door sedan with some pretty good numbers, the best one being a 300+ mile range.  The battery is integrated into the floor in 27 separate modules, improving the rigidity of the chassis and reducing vibration and noise. Already seen as an innovator in safety features, and among the leaders in mainstream luxury, Volvo looks to roll the Polestar 2 into production as soon as 2020 to become a leader in all electric vehicles as well.
Alfa Romeo Tonale Concept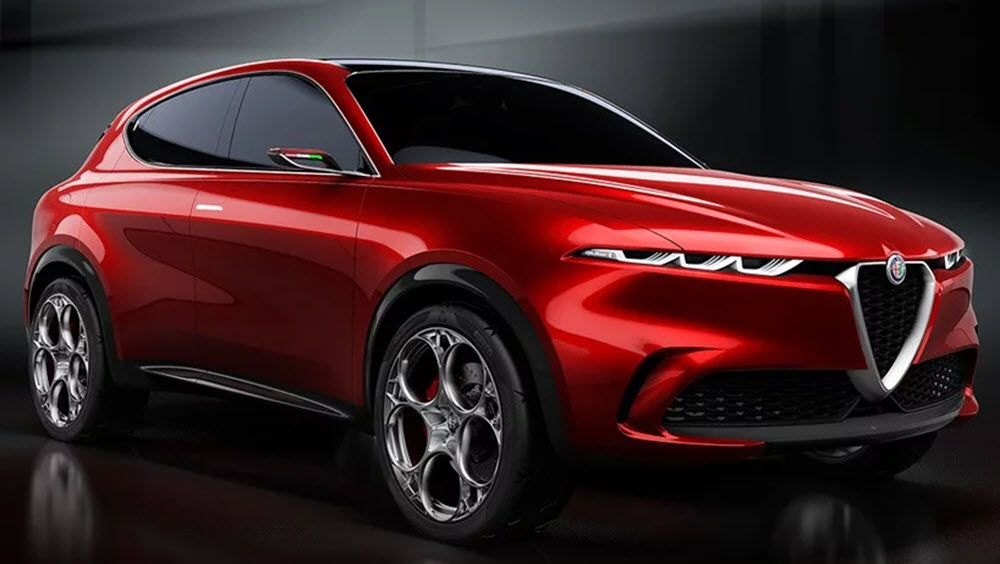 Alfa Romeo chose the Geneva International Motor Show to highlight their first plugin electric hybrid vehicle. And, I gotta say, job well done. The Italian design is evident, and you can tell that care was taken to intentionally integrate the artistic flair for which Alfa Romeo has been known. Clean lines and bold, but elegant, curves on the exterior body create a fluid euro style that is imminently Alfa Romeo. As exquisite inside as out, this is one beautifully built vehicle.
Volkswagen I.D. Buggy Concept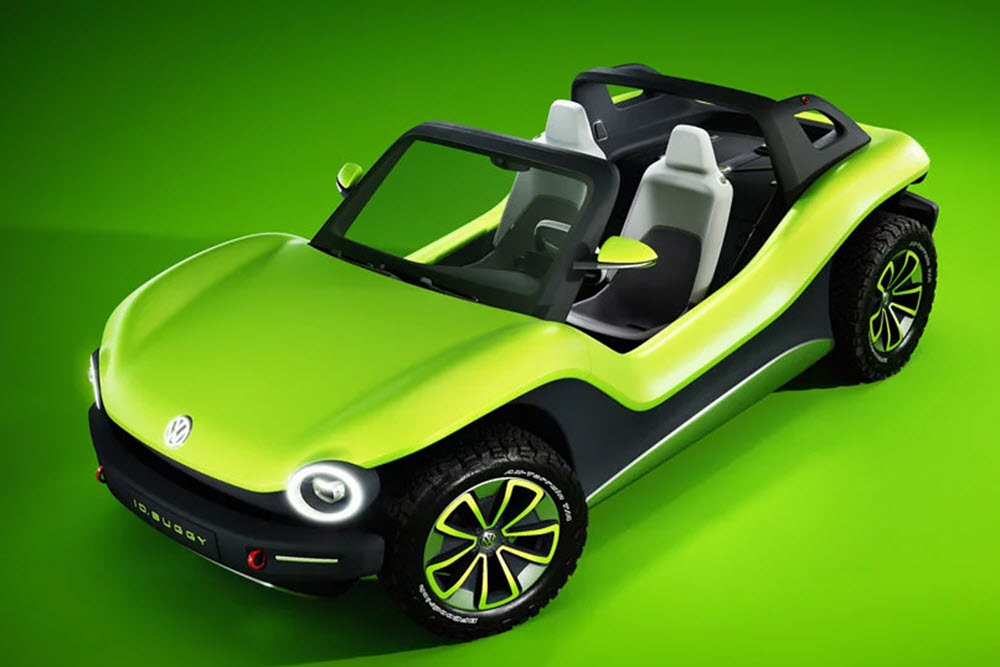 And then there is this beautiful baby! Volkswagen coming out of the box with an all electric buggy eerily reminiscent of the original Meyers Manx dune buggies popularized in the late 60s. And. I. Want. One. No, really. I really, really want one. The exterior styling, cool stance, bold wheels, and sleek look take the old Meyers Manx dune buggy bodies to the highest level.
With a range of 160+ miles and a 0-60 in just over 7 seconds, this buggy's performance is plenty good for what it's designed to do.  With a minimalist interior, waterproof seats and carpet, this thing is made for just having fun without worrying about putting up a top if you get caught in a sudden rain shower.
The VW I.D. Buggy is based on VW's modular electric drive matrix (MEB – yeah, I don't see a "B", either) which VW intends to underpin a wide range of future electric vehicles. This modular design will allow for a myriad of combinations – motors, upper bodies, etc..  The goal is for other companies to develop their own bodies and motors with VW providing the MEB chassis.
Currently, VW has no plans to roll the I.D. Buggy into production, which frankly leaves me sad. But, never say never.