It's the beginning of a new year – soon you will be figuring out how much your annual tax refund is going to be – and hence, along with a list of financial priorities, is the 600 pound elephant in the room: is it time to trade in the family vehicle for something new or newer?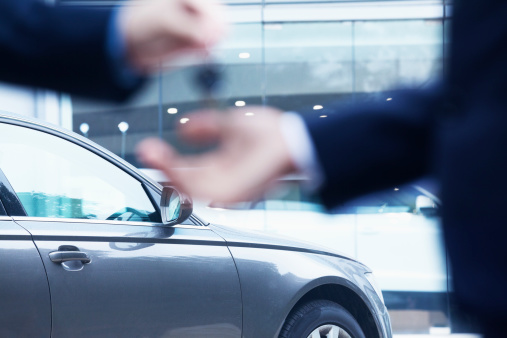 Let's look at the facts – if your present vehicle is 10 years old or newer, build quality has never been higher.  Regardless of make, the quality of engineering, materials and build technologies that went into the manufacturing of your vehicle means that it has lasted longer at a LOWER operational cost, while generally being more complex over all.
However, the vestiges of time and mileage and the cycles of the seasons (from very hot to very cold, damp and rainy) means that even the best vehicle has degraded over time.   Normal wear and tear over the period has also contributed to the general aging of the vehicle.  Any accidents – minor to major – has also played a role on its reduced effectiveness.
Things to consider: If this is your primary vehicle, a few things to consider:
How important is vehicle safety to you? (vehicles built after 2006 will have much more standard safety equipment than your present vehicle)
How much did you spend to maintain the vehicle in the last year? (Costs other than the normal oil changes, tires, brakes and fluids/filters). If that amount is over $1,000 and has been for the each of the last few years, trading should be a consideration.  As a vehicle ages, components wear out and the cost of repairs continues to increase.
How many miles a week do you drive? High mileage (1,000 plus miles a week) means that your vehicle is wearing out at a faster rate.  It also means that your need for reliable transportation becomes vital – especially if the vehicle has over 150,000 miles on it and is 7-10 years old.  The combination of age and mileage becomes a ticking time bomb of potential future expenses.
Are you still making payments on the current vehicle? This might complicate things since very often the vehicle may be worth less than what you owe. This can be overcome, often with a larger down payment.  In the case of a new vehicle, a sizable rebate can also work to your advantage.
Finally, what can you afford for a monthly payment? (bear in mind that your auto insurance will also increase as well. )
Common Knowledge: Springtime is the best time to buy or trade for a vehicle.  Many people will use their tax refund to trade and/or upgrade their vehicles.  This means the best selection of used vehicles available.  Not so common knowledge: It also means that dealers will typically give you a better deal this time of year.
More Not So Common Knowledge – If the amount of miles you travel each year is low to average (typically 12,000 to 15,000 miles) and you don't want to own a new vehicle – but don't want to be locked into buying a used vehicle, there is another option.  Some makes now offer leasing plans for used vehicles.  Yup, typically it's a 3-year old vehicle that meets the requirements of the automaker's Certified Vehicle Program.  Much the same way that leasing new allows you the benefits of driving a larger, better equipped vehicle, leasing used allows the purchaser the ability to lease a newer, lower mileage vehicle than they might otherwise be able to afford.
Also like a lease, you can turn the vehicle in at the end of the lease or buy it outright – mitigating the costs of maintenance as the vehicle gets older.