With Spring fast approaching, you may be considering replacing your current vehicle with something new.  Once you have made that decision, even test driven and found the vehicle you want, the question still remains – buy or lease?   Certainly the leasing option has been around for years, but with the ever increasing prices of vehicles in today's marketplace, leasing continues to grow in popularity with consumers.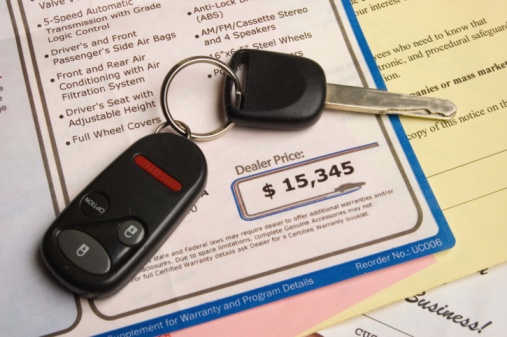 Why Lease?  Leasing allows a consumer to enjoy a more expensive and/or better equipped vehicle than an outright purchase.  This is because you are only paying part of the purchase price of the vehicle plus the cost of money over a fixed period of time – usually 36 to 42 months. The outstanding balance of the purchase price is called the vehicle's residual value.
There is a service called the Automotive Lease Guide which is considered the industry standard of the calculation and reporting of residual values by specific vehicle.  Typically the residual value is the estimated future value of the vehicle at the end of a conventional lease – with 30,000 to 36,000 miles on the odometer.
The higher the residual value, the more the vehicle will be worth and the better the lease terms.  The result for the consumer is a lower out of pocket cost over a shorter period of time (3 year lease vs. 6 to 7 year new vehicle loan).  In addition, because of the short period, maintenance and repair issues are also greatly reduced or even eliminated.
Common Knowledge – An added benefit of the lease is the opportunity to purchase the vehicle at the end of the lease period, as opposed to turning it in.  Often the lease company/automotive manufacturer will make you an offer to purchase for an amount LESS than the residual value.  This means that if you like the vehicle and choose to keep it, you could save additional money by purchasing the vehicle you are already driving.
Not So Common Knowledge –  If you like the advantages of leasing, but feel the allowable mileage is too restrictive for your driving needs, that you can "buy additional mileage" as part of the lease.  The cost of these "extra miles" can be incorporated into the lease deal and spread over the lease term.  The best part?  Any unused mileage can be turned back into cash at the end of the lease term.  More not so common knowledge – you can reduce the cost of the lease with your trade-in.   Like an outright purchase, a lease deal can be negotiated – complete with the value of your trade-in, an additional down payment and/or applicable discounts and/or rebates from the dealer or directly from the automotive manufacturer.