Along with the recent and dramatic increase in the availability of various safety and driver awareness and assistance systems, comes a like and equal increase in the availability of what is lumped together as "Infotainment Systems".  Formally known as the lowly car radio, this real estate in the dashboard of your motor vehicle has evolved to offer so much more in recent years – with still more to come.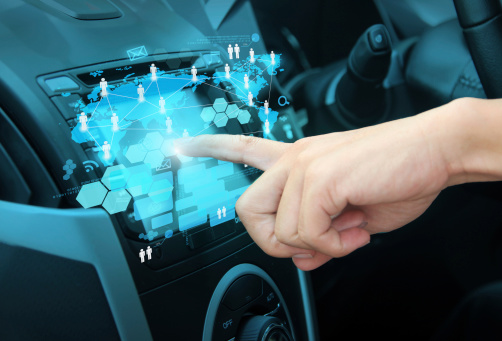 When it started – Over the years, improvements and enhancements to the in-car experience was limited to audio – AM radio gave way to AM/FM , then AM/FM stereo – with the increase of additional speakers – (in some cases upwards of ten speakers!).  The modes of choice for audio enjoyment began to move beyond the mere radio by the mid-1970's – starting with the 8-track tape players. (Eww! remember those?)  Taped music evolved to the smaller cassette deck in the 1980's and then to the CD players of the 1990's and early 2000's.  Some vehicles even featured a six, ten or even twelve disc CD changer – mounted in various places from the glove box, to the center console and even the trunk!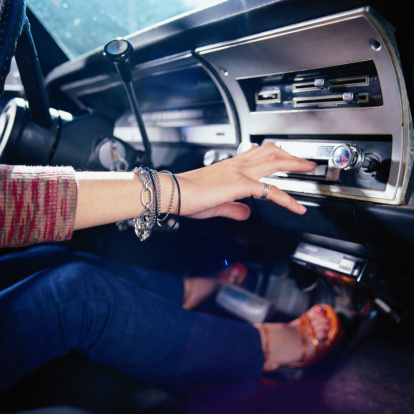 First generation of major changes – Starting in the late 1990's two new ventures were launched that are now considered integral to the infotainment experience – the OnStar communications system and satellite radio (formally XM and Sirius Satellite Radio system – now merged as XM Sirius Radio).  OnStar and other systems like it not only offer emergency services, but a comprehensive suite of concierge services which can include Turn by Turn navigation and even pinpoint restaurant choices that are proximate to the vehicle's current location.   Satellite radio allowed music lovers of all kinds to tune into just the genre that they love – without commercials – usually for a low fee.  All new General Motors vehicles and many other makes come equipped with satellite radio systems – subject to subscription.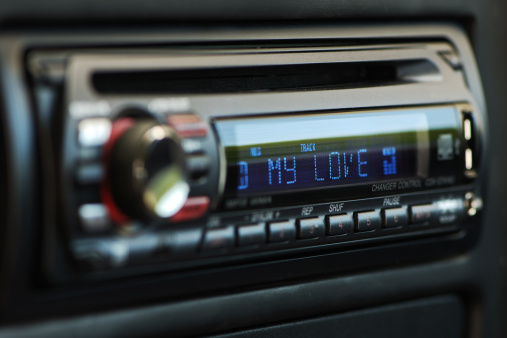 Second generation of major changes – Shortly after the launch of the smartphone in 2007, the automakers responded in kind with a slew of enhancements designed to allow consumers to get the most from their smartphones, iPods and mobile music applications.   The simple radio interface that has been standard for years has largely given way to a multi-media touchscreen.  Drivers can set, control and alter a mind-numbing number of variables from this point – dashboard layout, climate control, navigation settings and audio interfaces.
The radio now can do so much more and works with your mobile device to maximize your listening pleasure.  In addition to all of this, today's vehicles support a number of music applications DIRECTLY like Pandora so that your music playlist is limited only by your imagination.  Oh and by the way, did I mention the voice controls in your vehicle?  From setting the temperature, to navigation, to playing specific tunes and/or channels, you can merely talk to your vehicle to have it do your bidding.
Recent enhancements include hands-free phone systems (Bluetooth) and now (starting in 2014) your new vehicle is a Wi-Fi hot spot!  Go figure.