For the longest time, cars propelled by anything other than an internal combustion engine seemed forever relegated to science fiction. But over the last few years, the practicality and reality of electric cars has quickly come into focus for consumers. With the introduction of electric and electric hybrid vehicles by the likes of BMW and Nissan, and with the momentum being gained by companies such as Tesla, buying an electric-powered vehicle is now a more attainable and feasible an option than ever before. But what should you know and expect before trading in your Exxon credit card for an electrical outlet? Read on for some helpful things to consider.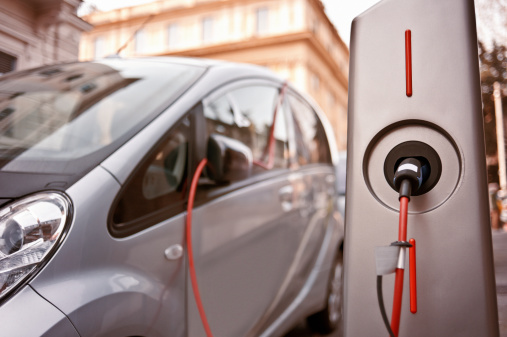 Know your options
It's important to weigh your options when it comes to brand, make, model, etc. But more important than deciding if you'll roll in a BMW or a Honda or a Tesla, is knowing which style of electric vehicle best suits your needs. Do you want a straight electric vehicle (EV) or perhaps an electric/gasoline hybrid? These options generally include three types of vehicles. You have your EVs, which run solely on a battery and require a fresh charge every 100 miles or so, give or take. In this category are vehicles such as the Tesla Model S, Nissan Leaf and Chevrolet Spark. There's no gas engine in these for backup so anyone interested in an EV should limit their driving only to the city. Your plug-in hybrids such as the Chevrolet Volt provide a bit more flexibility, as they can be plugged in to recharge or slip on the fuel engine to recharge the battery. Then there are the regular hybrids, which are the most common electric vehicles on the road seen in the Toyota Prius, Honda Insight and the Volkswagen Jetta hybrid. Mileage is increased thanks to combined use of fuel and electric engines.
Know your budget
Just because these eco-friendly vehicles are powered by the kisses of unicorns and rainbow beam runoff (also known as batteries) doesn't mean they're all equal, especially when it comes to price. The Honda Insight is likely going to be the most affordable model, with an MSRP of about $18,000. The Nissan Leaf is about $11,000 above the Insight. But there's less than $10,000 difference between the price of the Chevy Volt and the BMW i3. Then you have your truly expensive vehicles, such as the Tesla Roadster, which starts at a base price of $101,500. That said, tax incentives are available to help subsidize the cost of these vehicles. Oh, and recharging? It can be as simple as plugging your car into your three-pronged outlet at home.
What are the pros?
For one, they're exceptionally quiet. You'll be amazed at how much noise a gasoline engine makes even in the most sound-proofed vehicles, so much that the lack of noise on an electric motor will be kind of shocking. That lack of a huge motor (on electric-only vehicles, at least) also makes for the smoothest accelerating you've ever experienced in a vehicle. The Tesla in particular can go from 0 to 60 in no time flat, and with zero torque to throw you into the back of your seat. On the ecological side of things, electric-powered vehicles produce little to no emissions, which is wonderful for the environment. And while some of these vehicles can be expensive in MSRP, you'll be saving money thanks to the generous gas mileage hybrids get, or not paying for gas at all on all-electric vehicles.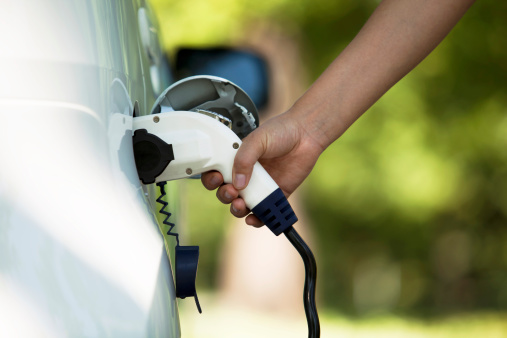 What are the cons?
One of the biggest and most significant disadvantages is the distance limitations. As stated earlier, an electric car can travel up to 120 miles on a single charge, but sometimes as low as 60 miles. That's fine if you live in the city, but if you live outside city limits or have to do a wealth of driving inside the city on a daily basis or want to take a long road trip, then you become severely limited in your options. And while you can plug in your vehicle just about anywhere that has a power outlet to charge, charging can take a long time if your vehicle needs a "full tank." If you're just using a regular power outlet in your garage, it can take up to 20 hours to reach full charge. Even the fastest charging options can take up to 30 minutes to reach full capacity. And finally, even though you'll enjoy less maintenance with an all-electric vehicle, the cost of replacing batteries on either hybrids or EVs can be quite expensive and must be replaced every eight to 10 years or so.