Cars are the ultimate symbol of freedom, independence and individualism. They offer the freedom to "go anywhere," whenever it suits and with whom one chooses.

– SARAH REDSHAW, In the Company of Cars
The American love affair with cars has been well documented over the years. Despite a relatively shaky safety record at first, the auto industry effectively campaigned to transform people's opinion of vehicular travel. Today, there are more than 253 million cars and trucks on U.S. roads, according to a study by research firm IHS Automotive.
Curious how much Americans actually spend on their wheels? Data pulled from private and national databases suggests it varies from state to state, with those in Wyoming shelling out the most cash. With an average amount of $26,868 spent per vehicle, Wyoming residents pay more than the other frontrunners: Hawaiians, Alaskans, and Californians.
What People Spend on Cars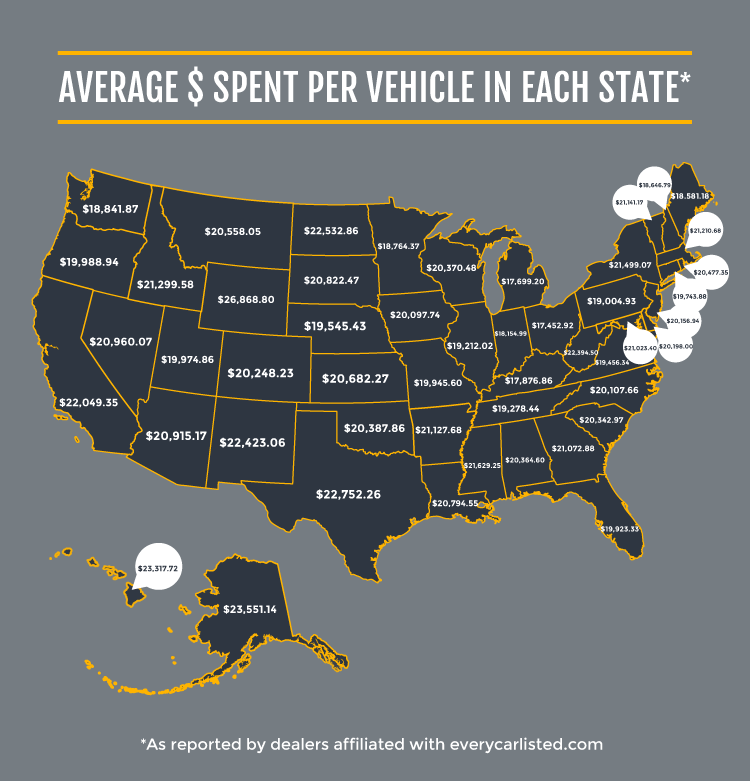 Of all the cars sold every year, what model is the #1 American favorite? Not surprisingly, it's the Ford F-150. It's a bit cliche, but America really is the land of baseball and pickup trucks.
Think they're driving trucks in California? Think again! The Hollywood scene seems to pervade every part of the culture – including car sales. The most popular car in Cali is the BMW 3 series. While the numbers show that 39 of the 50 states favor the Ford truck, Florida residents prefer the Nissan Altima. That may come as a surprise to those who consider Florida one of the more "southern" of the southern states.
What Cars People Buy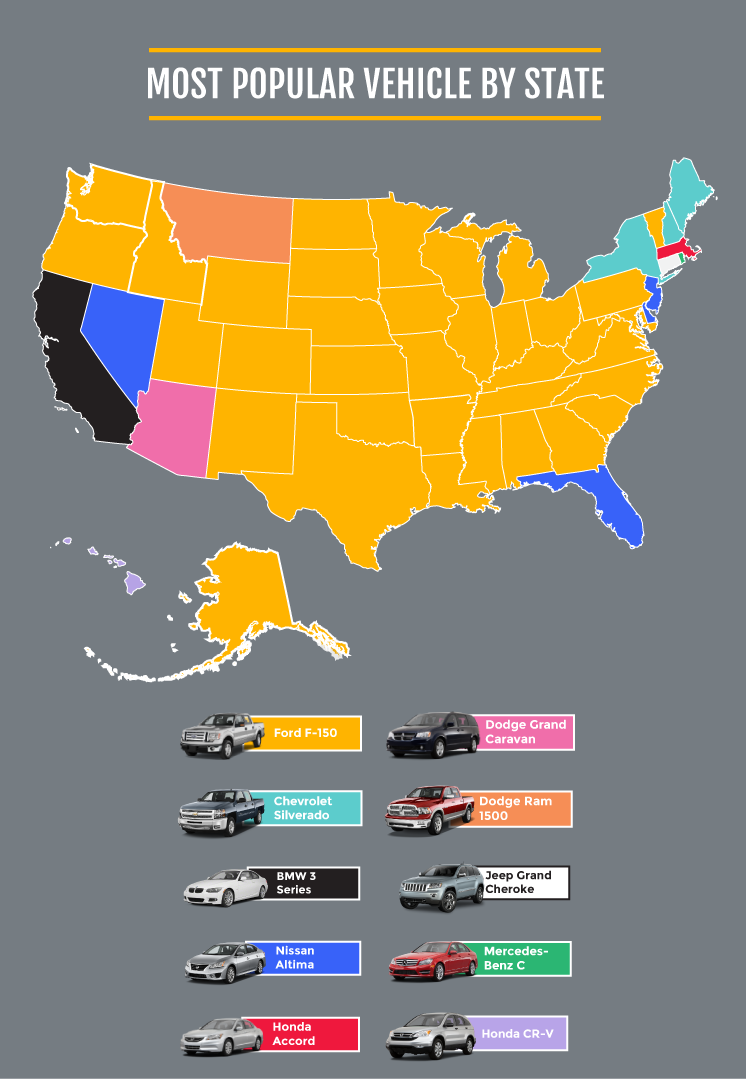 Florida is also the state with the greatest number of van sales. Guess that flatbed pickup isn't quite as useful to Floridians as an enclosed van. Somehow that doesn't portray Florida in the best light… The subsequent states with the greatest number of vans sold are: Illinois, Ohio, New York, and Michigan.
States That Love Vans
Ultimately, trucks prove more popular than sedans in American car culture with 53% of the total sales. A typical car is approximately 47% of total vehicular sales each year.
Trucks vs Cars: Who Owns The Road?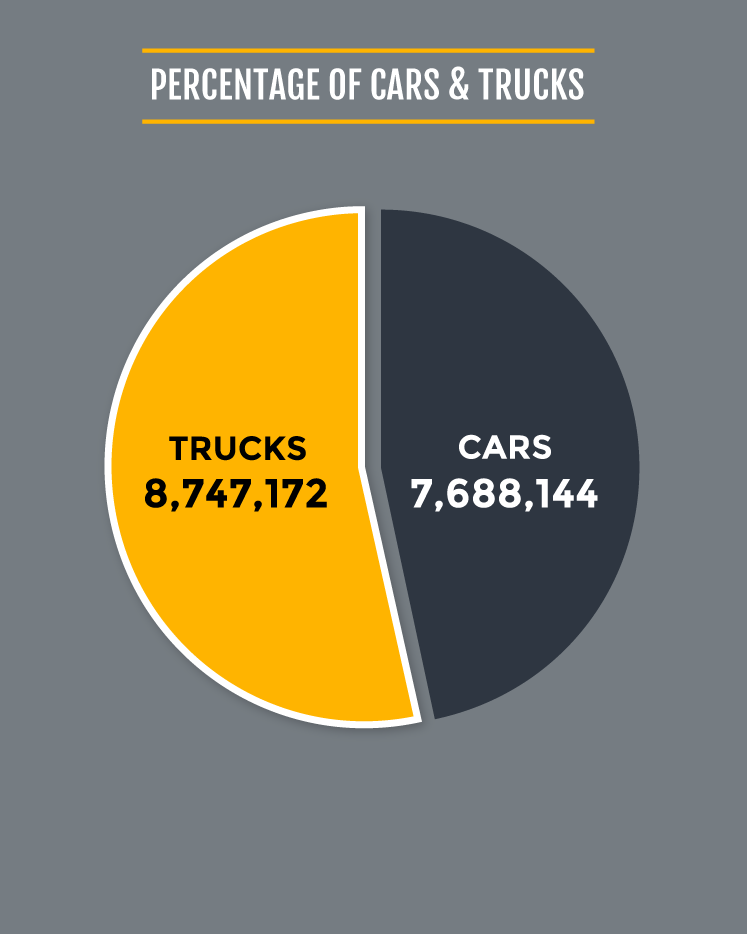 TL;DR: Turns out, America is pretty obsessed with good old fashioned pickup trucks.
***Feel free to use these images on your blog or website, just include a link back to this page for proper credit. Thanks!
***All graphics are based on internal data from everycarlisted.com and publicly available stats from autoalliance.org.